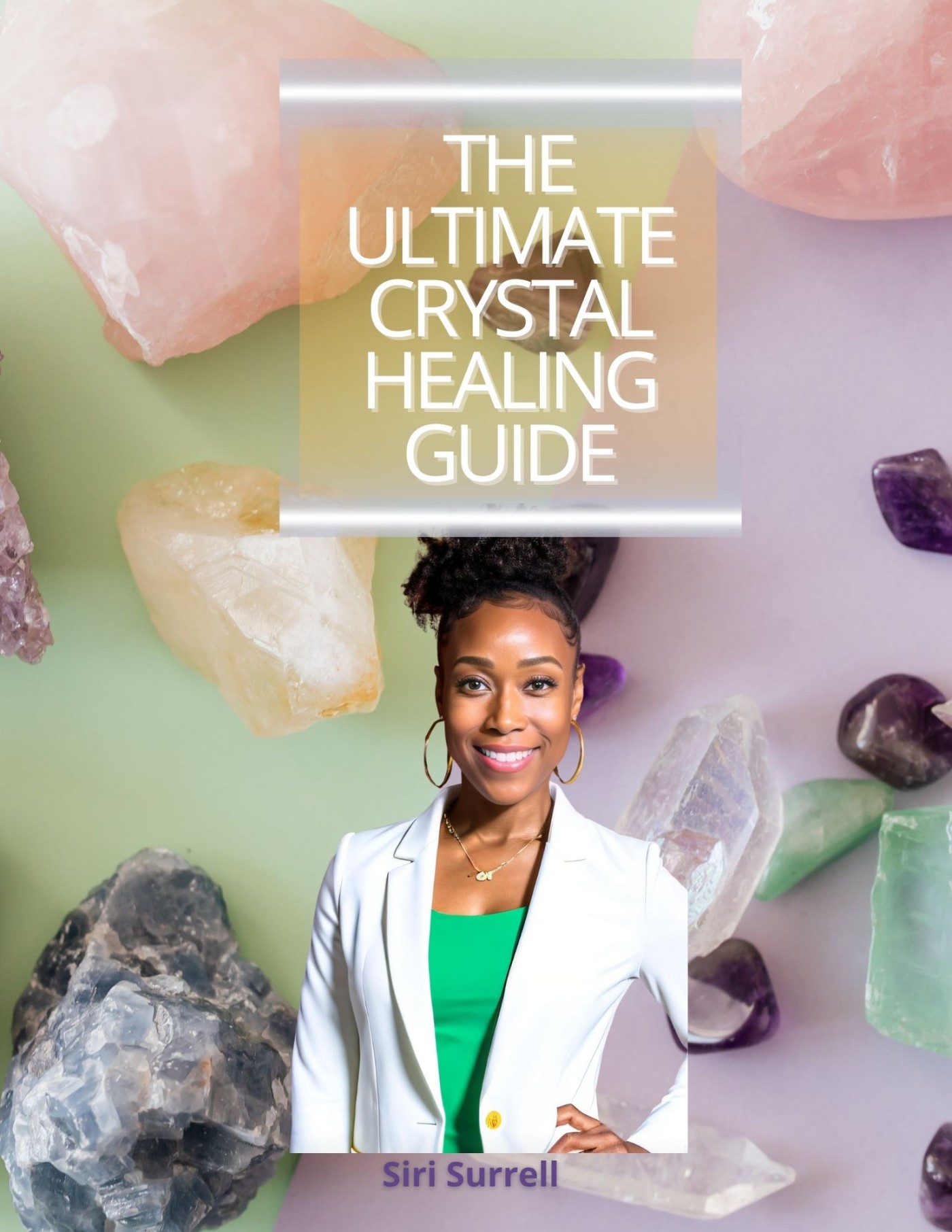 The Ultimate Crystal Healing Guide
Product information
Introducing The Ultimate Crystal Healing Guide – How to Use Crystals to Heal the Body and Transform the Spirit. This comprehensive and ever-expanding eBook is your essential resource for unlocking the power of crystals to heal and transform. Delve into the world of crystal healing and discover its undeniable benefits.
Explore the various types of crystals and their unique properties that can enhance your physical, mental, and spiritual well-being. Inside this eBook, you will find a wealth of knowledge on what crystal healing is all about.
Learn how to harness the healing energies of crystals, and create a harmonious balance within your body and spirit. Whether you are a beginner or an experienced practitioner, this Book is filled with invaluable information, practical tips, and step-by-step guidance on how to use crystals effectively. Embrace the vibrant world of crystals and unlock the secrets to enhancing your life. Transform your spirit and heal your body with the power of stones.
Get your copy of "The Ultimate Crystal Healing Guide" today and embark on a journey of self-discovery and empowerment.

42 Pages
Published By SGE LLC
Author Siri Surrell
Available on Amazon, TikTok, Instagram, Facebook and other media outlets for distribution.
https://www.amazon.com/dp/B0CG41NGHZ
Buy Now
Related products
The Spiritual Healing Handbook
Introducing The Spiritual Healing Handbook – The Essential Guide to Using Spiritual Healing to Improve Your Quality of Life. Inside this eBook, you will discover the topics about what is spiritual hea
Achieve Prosperous Living through Spiritual Empowerment
Learn how to be in tune with every spiritual aspect in life no matter what belief, religion, or doctrine and achieve total financial prosperity. Inside this eBook, you will discover the topics about w